Welcome to TAKANE.
Here is Japan.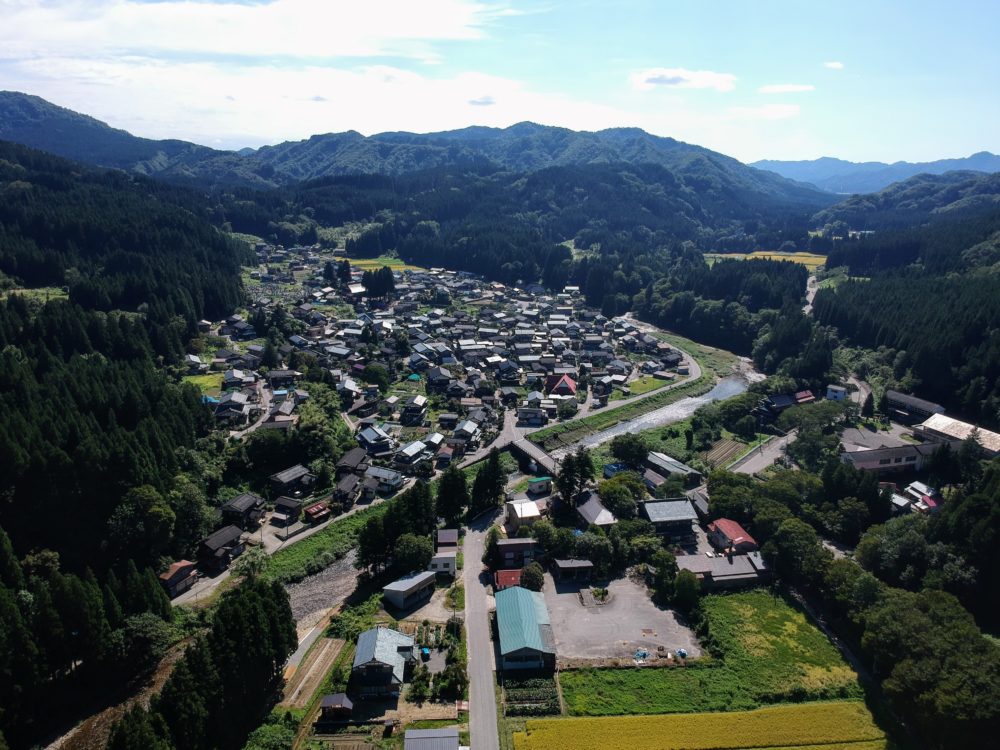 "TAKANE" is a village located in the northern part of Murakami city,Niigata prefecture.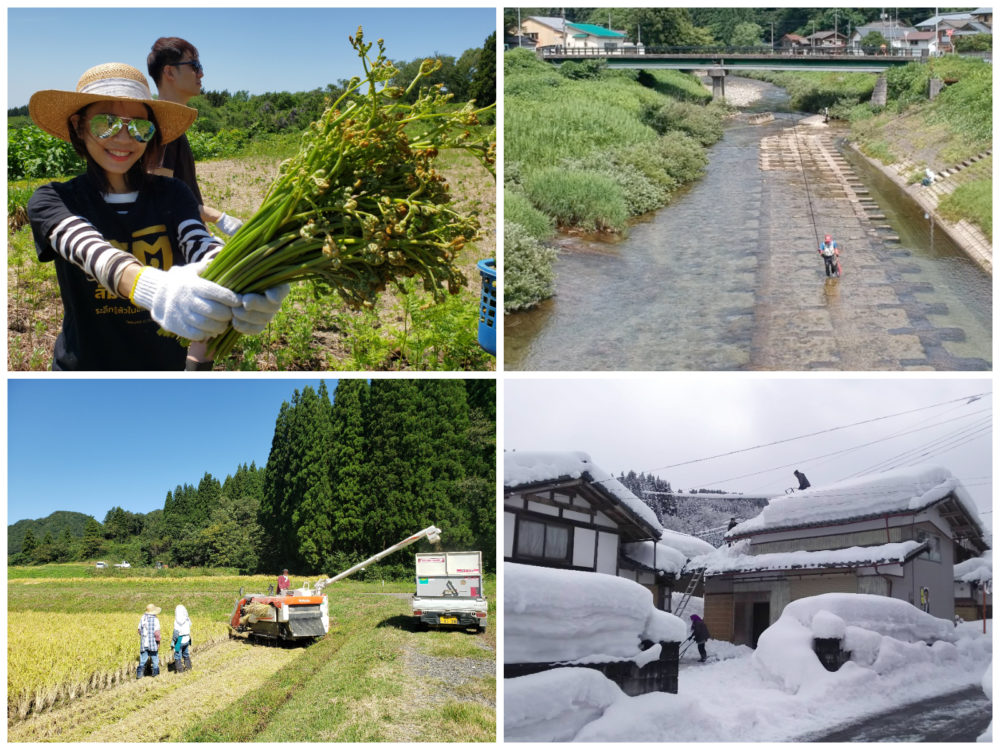 Edible wild plant picking is spring
 Mountain stream fishing  is summer
 Rice harvest in autumn
Everything is covered with snow in winter.
〜Let's take a trip to TAKANE〜
TAKANE Village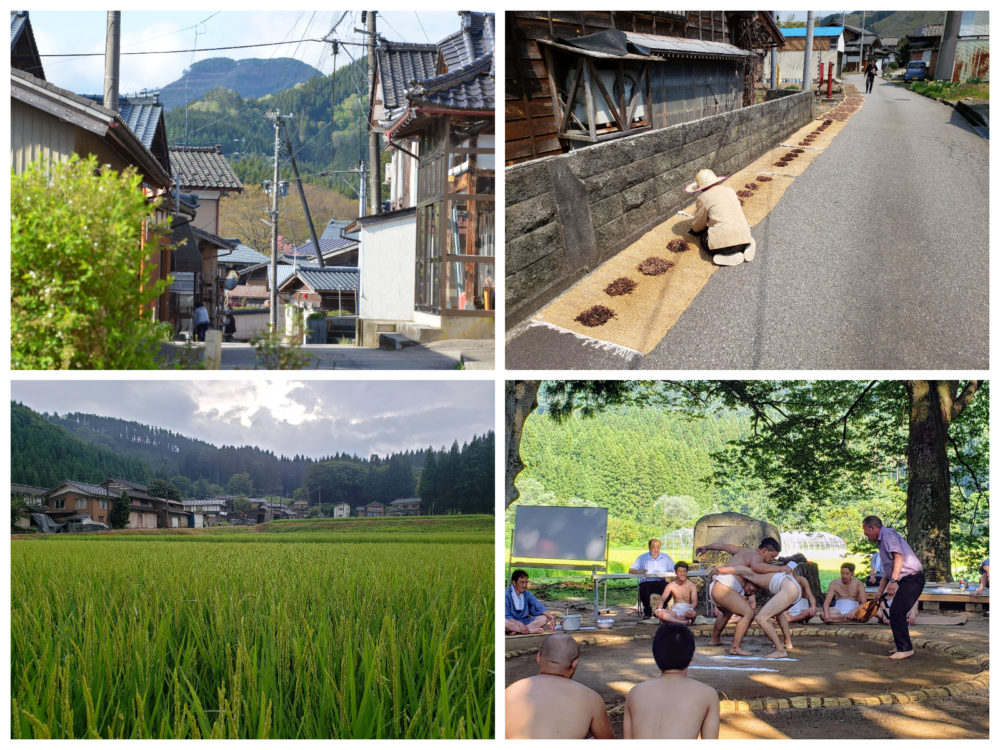 Stroll through the village.
Take a walk to the rice terraces.
Visit a Shinto shrine.
Visit traditional events.
Bird watching.
etc.
See superb views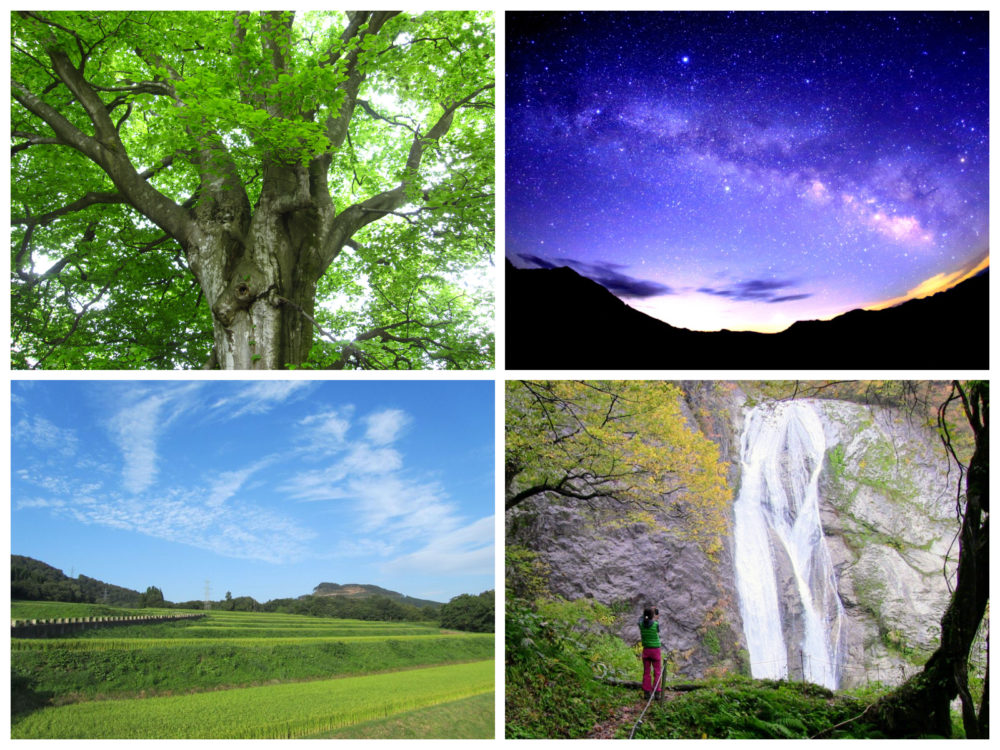 One of the top waterfalls in Japan, Suzugataki.
Starry sky.
Rice terraces.
Beech forest.
Gold park NARUMI.
etc.
Eat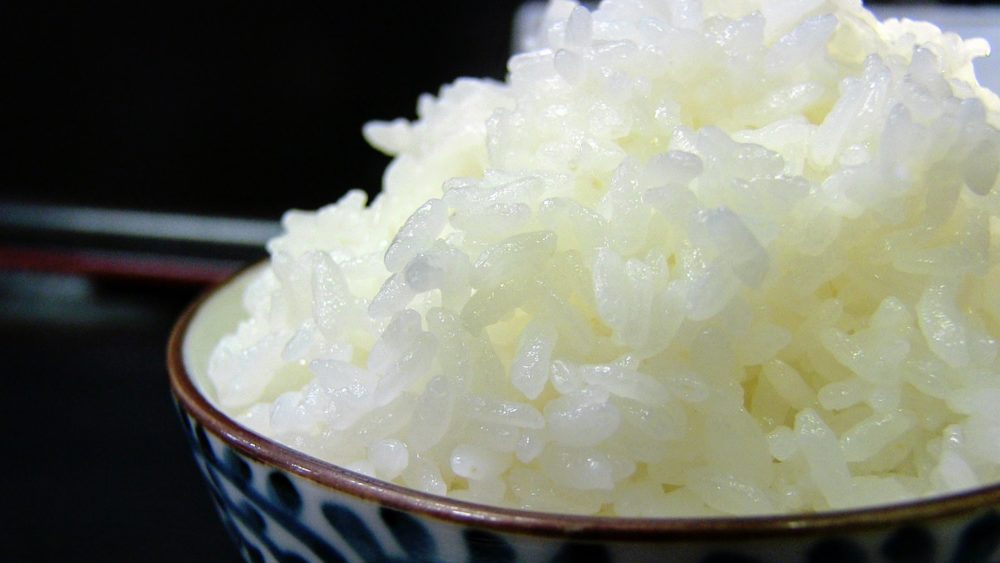 BBQ with Japanese small charcoal grill.
Taste rice from rice terraces.
Local cuisine made by mom.
etc.
Shopping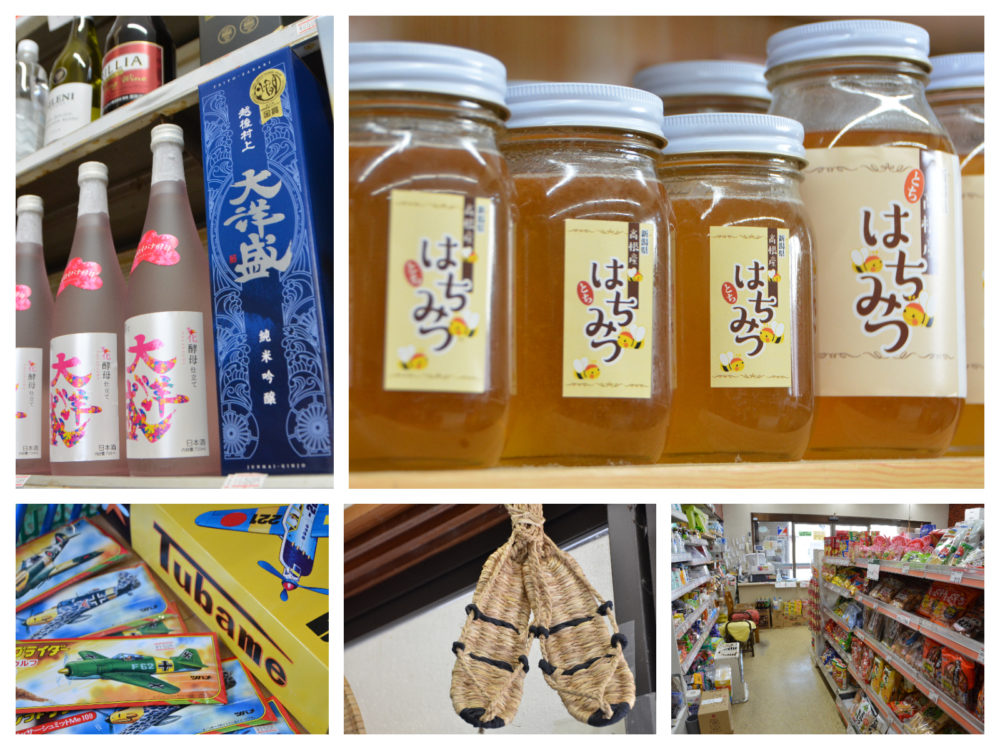 Shop in Takane.
etc.
Farm stay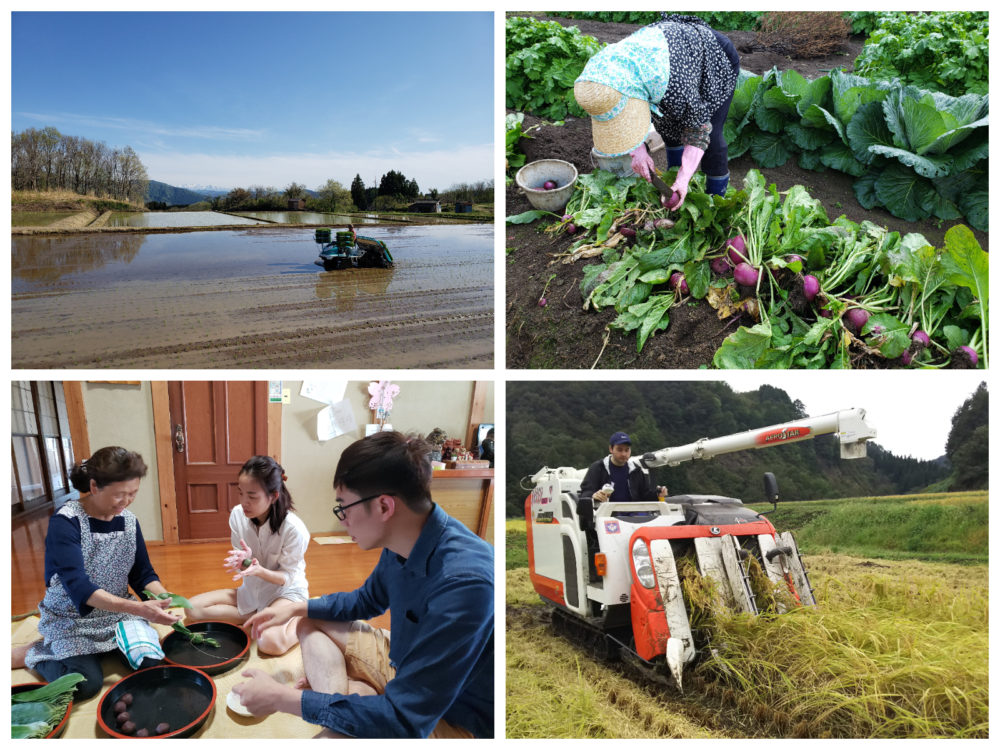 Collect edible wild plants.
Rice harvest.
Vegetable harvest.
Rice harvesting.
Pounding mochi.
etc.
Stay
Farmhouse guest house ZAIGOMON.
Guest house ZUISENKAKU.
Share house Bettaku.
Have a nice trip.